👋🏻 Hello and welcome to this edition of Interesting Stuff, your fortnightly dose of things I think you'll find interesting if you're in the world of Azure, partners, small business, and Microsoft. I'm James Marshall, SMB Azure Partner Success Lead for the UK at Microsoft, and if you find this content useful please remember to subscribe and share this with your network. Thank you! 😎
In this edition, you'll find:
💭 My top five tips for things you can do right now to kick start your Azure growth.
📝 A summary of the latest Azure updates.
📰 Interesting articles I've seen around the web.

Some Thoughts
Staring at me from the back of my desk is a little display, scrolling through things like time, social media stats, and the number of days until Christmas. Can you believe, it's just under 11 weeks away!? I should probably start planning for, and buying, presents. "This'll be the year I'm organised…", I tell myself naively.
Proactivity rather than procrastination is key for a successful Christmas, just as it is for an Azure practice. (I think I've just about got away with that segue! Don't @ me. 👀)
So, what five things would I suggest you go and do right now that can make a difference? Let's dive in.
5. Automate the Highs and Lows
I'm a big fan of working smarter not harder, so the automation of repeatable tasks has huge appeal. Being able to automatically flag customers who're demonstrating high growth or decline is a relatively simple way to get people better engaged.
By flagging the high growth customers, you can uncover opportunities to help them grow faster. You can also learn about the approaches that are most successful so that they can be repeated with other customers. With the declining customers, you can intervene early — before they become a churn risk — and offer ways to reinvest consumption savings to solve more business challenges, ensure satisfaction, and reduce the erosion in your monthly recurring revenue.
How: Seek ways to drive integration into your CRM systems using the various APIs available through Partner Center.
4. Use the Tools
Speaking of Partner Center, when was the last time you really explored the Insights workspace? In this section, with the right permissions, you can access a treasure trove of insights about your customers. It's in here that we surface up customer opportunities from the CloudAscent model.
There are other tools like Azure Advisor and Microsoft Defender for Cloud that can give you insights into practical measures you can take to improve your customer's Azure environment - a great start point for qualifying further projects to deliver.
How: Regularly review the customer opportunities insights for inclusion in your GTM campaigns.
3. Consumption Planning
Not every existing customer is a good candidate for growth. Some will be, some won't, so what? Next!
Consumption planning typically refers to work done with a customer on an individual basis, but it's worth taking the time at a partner level to broadly plan out priorities across your customer base. Which are the most important, or highest potential customers? What services or offerings do you have that are best aligned to their business objectives? How quickly can you qualify and deliver engagements and do you have the capacity to do enough to create the growth you need to hit your targets?
How: Using your unique knowledge of your customers and their needs, create a high level plan aligning your services and solutions, and a timeline of consumption (i.e. approximately how long it takes to ramp up to achieve a given amount). Map acquisition versus growth focused offerings, and ensure that you have capacity. If you're an indirect reseller, consider the services offered by your indirect provider as a way to bolster your own offerings.
2. Understand Acquisition vs. Growth
Every partner sets targets, but not every partner reverse engineers those targets to deeply understand key details, such as the proportion of a target that can or should be delivered from acquisition versus growth.
Every year there are 12 billing opportunities. The later in the year you deliver an outcome, the less financial impact it'll have in that year. But equally, every year you'll only have the capacity to onboard a certain number of customers. Understanding the split between acquisition and growth will help you prioritise your investments, people, and activities to achieve the right balance for success.
How: Use a tool, like my Cloud Target Calculator, to break down your targets and experiment with acquisition versus growth to figure out exactly how much Azure consumption should come from either tactic.
1. Make Someone Accountable
Perhaps the single most impactful thing you can do is to make someone accountable for growth. Sure, they won't be the one driving it entirely alone, but having someone with accountability for the outcome ensures focus and activity starts to take shape. It's a simple step, and doesn't have to mean hiring more people. Sometimes just the action of saying "you're owning this" is enough as a first step.
How: Identify the right leader (maybe it's you!) to take ownership for driving growth. Begin to carve out time in meetings to specifically focus on growth measures and activity. Agree on OKRs that align with your wider business goals and regularly and consistently review their progress.
Wrapping Up
There are so many things you can do to develop a growth-oriented Azure practice. But not everything requires investment in people, tools, or technology. Often starting with the smallest or simplest of activities can deliver positive outcomes, and create the space to get to the trickier stuff over time.
Bottom line? Start somewhere, do something. I once heard the phrase "start by starting", and it's so true.
Azure Updates
As ever, there's always something new to know, so here's a selection of updates you might find interesting: Get the digest!
Interesting Stuff from Others
DTX Europe
Last week, I had the privilege of attending DTX Europe in London. It was a weird experience as I'm used to being the one exhibiting at these types of events, having done BETT for many years.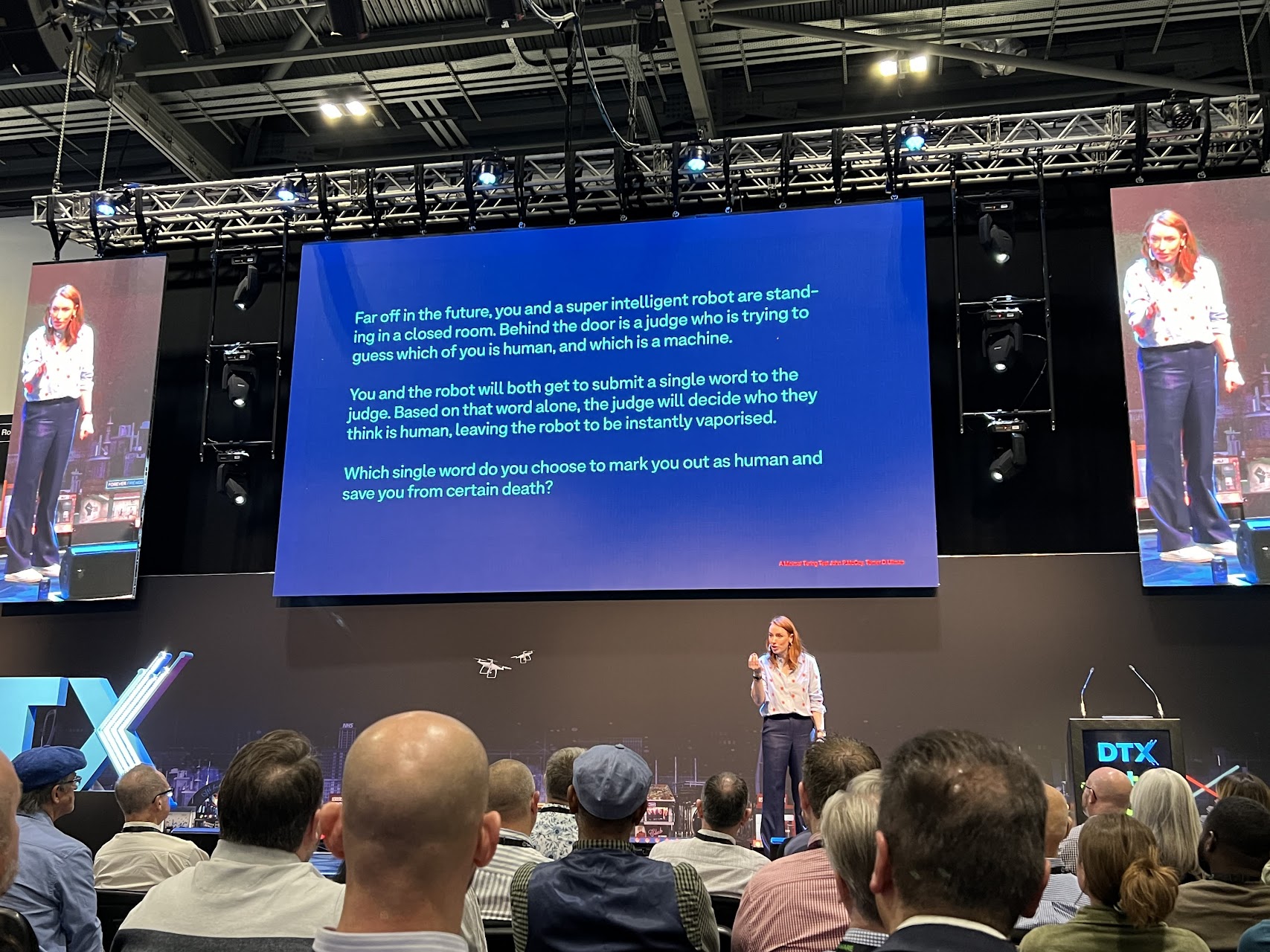 One of my favourite sessions was the keynote from Professor Hannah Fry, a brilliant mathematician, author, and presenter on everything from YouTube to the BBC. Her perspective on AI and its potential was fascinating, and you can hear from her on the topic on her podcast. Definitely one to check out!
The Copilot Cheesewheel
There's a lot of innovation happening at Microsoft, across seemingly every product and service. Copilots and AI technology are rapidly transforming the way we can work with our tools, it can sometimes be tricky to get a singular view of where it all fits together. Luckily, longstanding Microsoft MVP Alex Pearce has created the Copilot Cheesewheel that seeks to do just that! I highly recommend following his content on the topic, as I know he has lots more to come in this space…
Until next time…
If you found this newsletter interesting, why share it with your network? I'd love to know your thoughts or suggestions for future topics in the comments below.